Regional
National
Important Links
---
---
---
---
---
---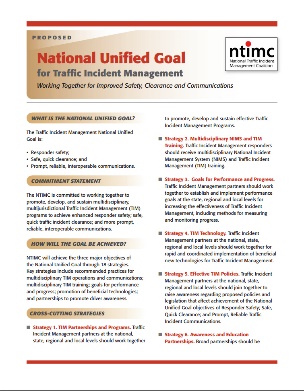 The National Traffic Incident Management Coalition
The National Traffic Incident Management Coalition is committed to working together to promote, develop, and sustain multidisciplinary, multijurisdictional Traffic Incident Management (TIM) programs to achieve enhanced responder safety; safe, quick traffic incident clearance; and more prompt, reliable, interoperable communications.
View
---

Second Strategic Highway Research Program (SHRP2)
The Second Strategic Highway Research Program (SHRP2) delivered two products to improve traffic incident on-scene management. The first product is a multi-disciplinary training course that promotes a shared understanding of the requirements for quick clearance and safeguards responders and motorists. Transportation leaders, police, and firefighters across the country can save money, time, and lives by championing full-scale deployment of these innovative training courses focused on traffic incident management (TIM). Refer to the SHRP2 one-page flyer or the SHRP2 Web site for more information about this program.
View
---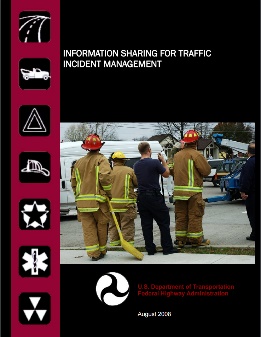 Information Sharing for Traffic Incident Management
This document identifies and summarizes the information needs of public and private incident responders. It describes how information is obtained and shared during an event in order to best support safe, quick response.
View
New Jersey Office of the Attorney General (NJAGO)